Securely transfer & preview your data
There are tons of file transfer and sharing solutions. Very nice for consumers. But what about B2B?
They have different needs. They need to transfer lots of data and they need to do it very fast and very secure.
HotDropp is exactly that. And more. We build HotDropp to meet the needs of different businesses.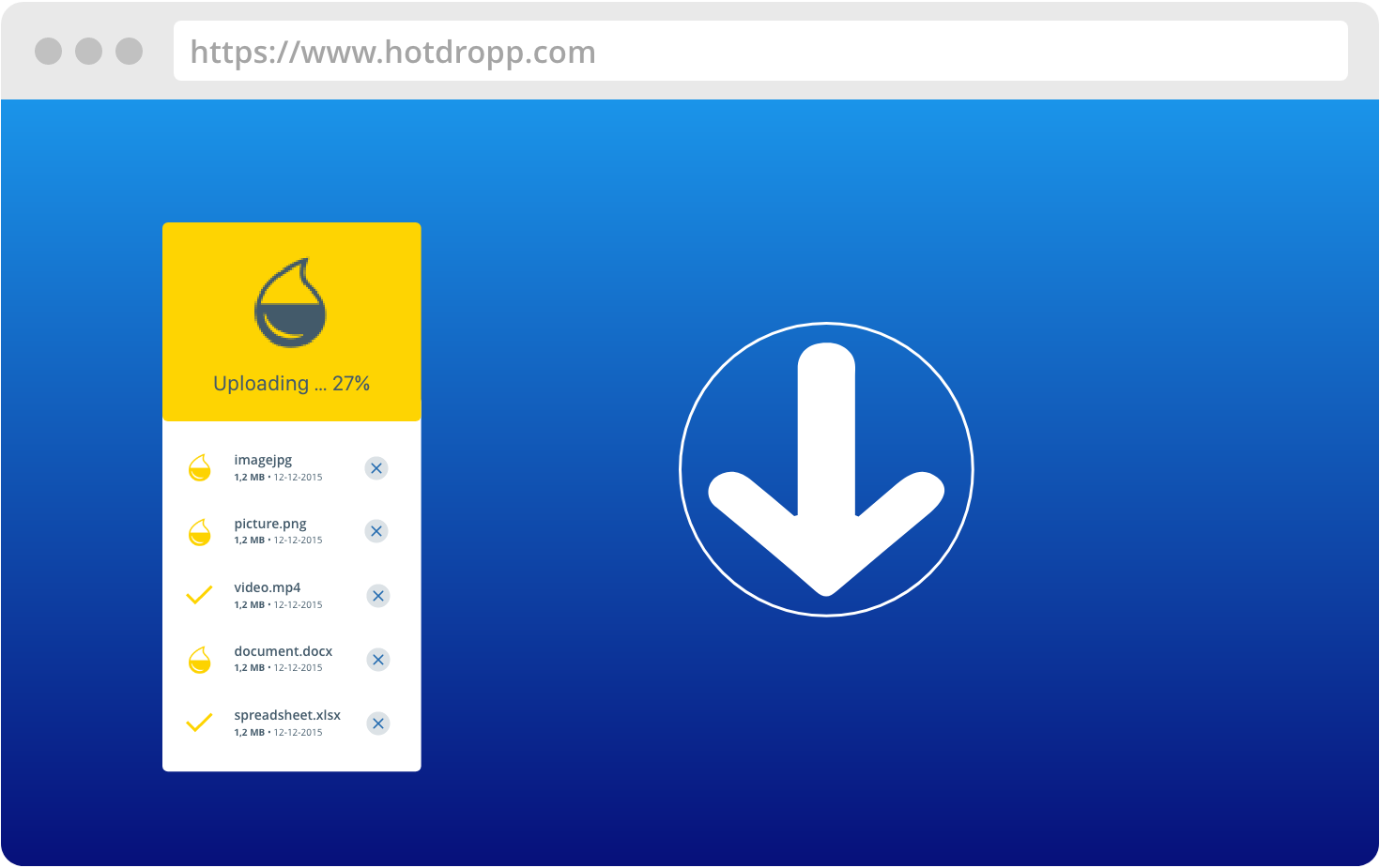 Send files and folders with one click. It is as easy as that. HotDropp keeps you informed about the upload process in detail. You see what's going on.
We give the utmost importance to the security and confidentiality of your data. All uploaded files and folders will be encrypted. Only the recipient that has received the link or e-mail, is able to download the files and folders. All uploaded data will be deleted once they are expired. We regularly test HotDropp to identify possible security breaches, strengthen their security and protect them against attacks.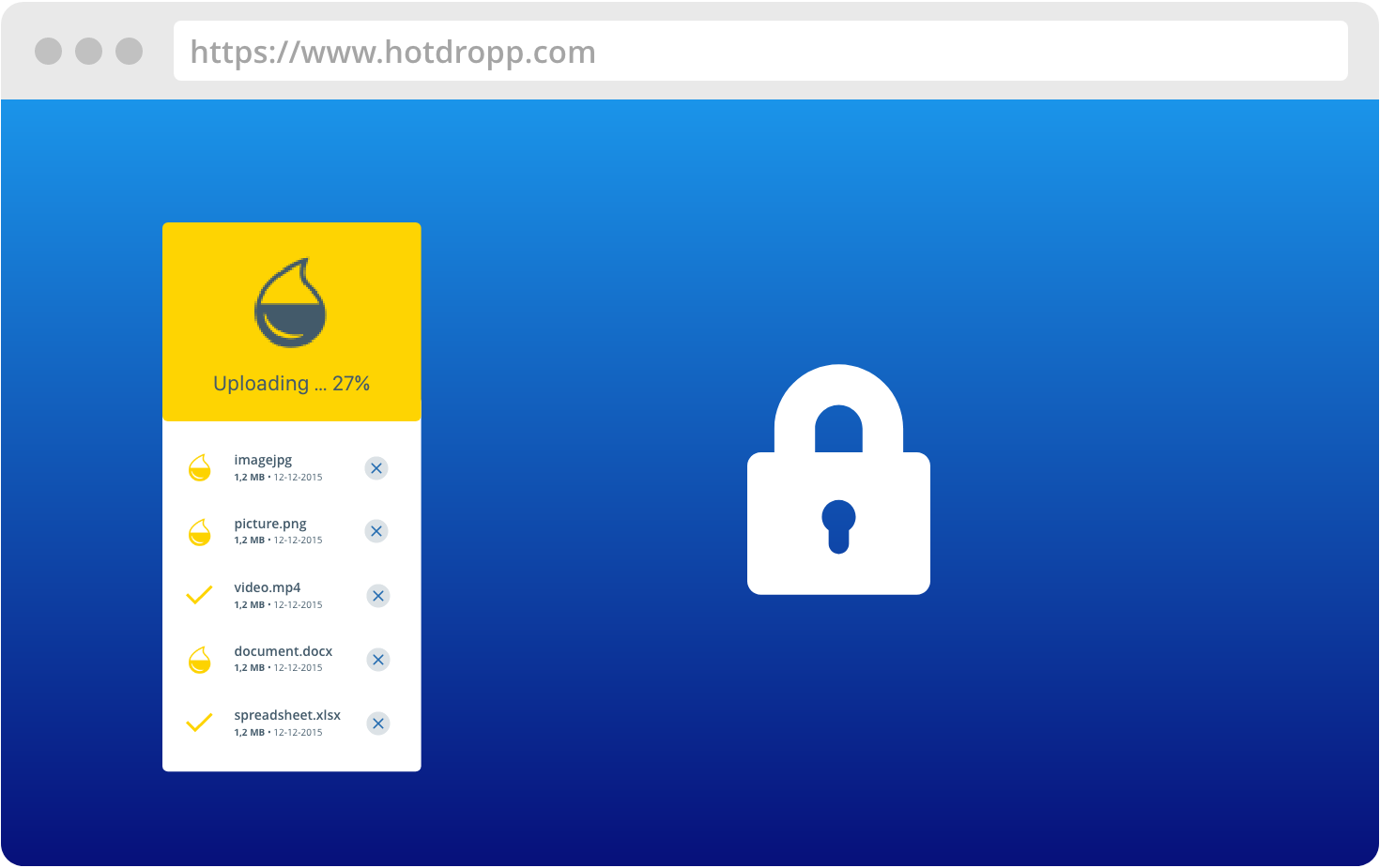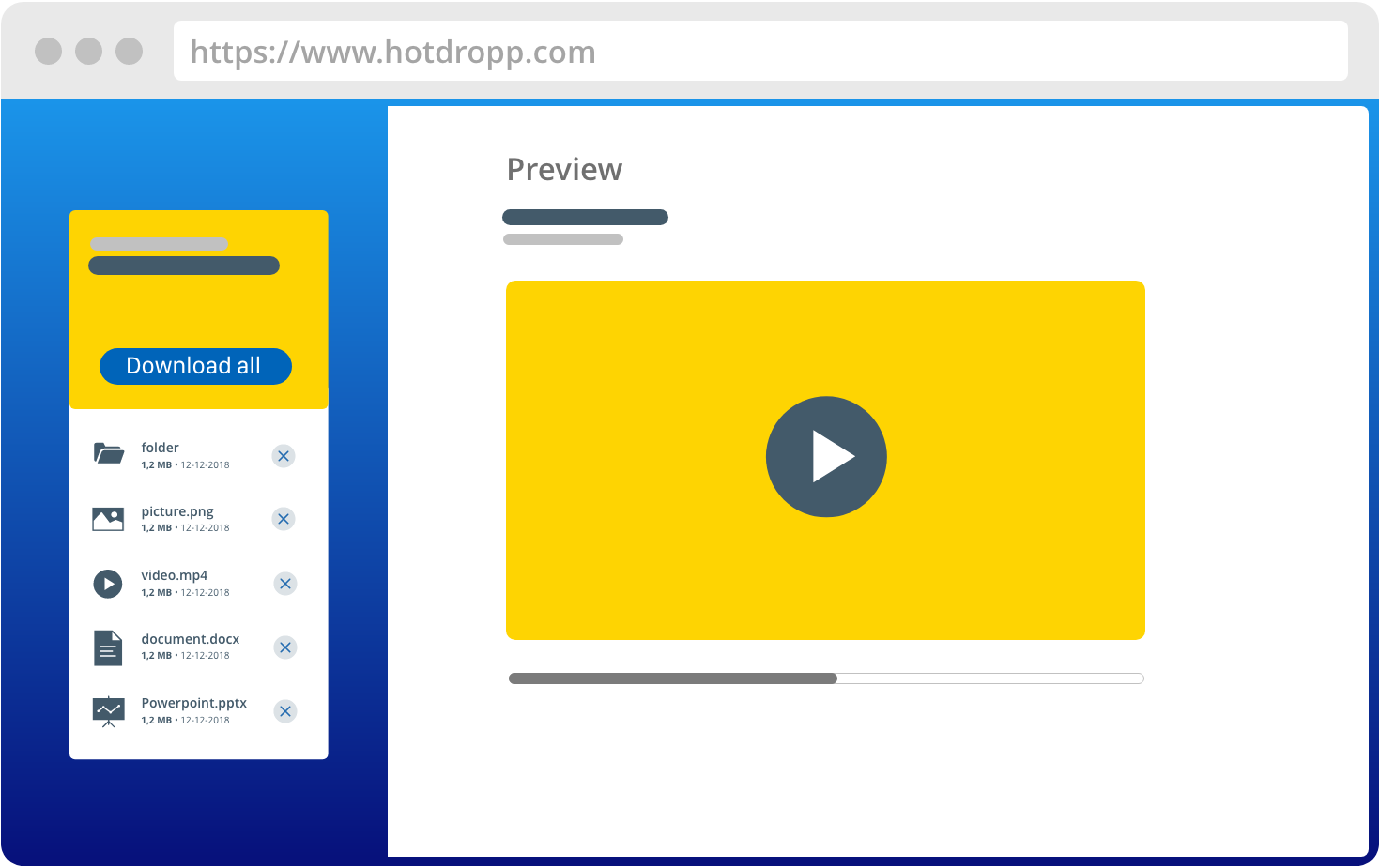 With HotDropp there is more than just transfering data. The recipient is able to preview the data before downloading it. This will increase efficiency in sharing information. You can see pdf documents, images and video. With our state-of-the-art data streaming you never have to wait for any download to complete. Watch the data right away!
HotDropp works on all devices. Preview images and videos on your smartphone.
Download them on your device. Share them mobile.